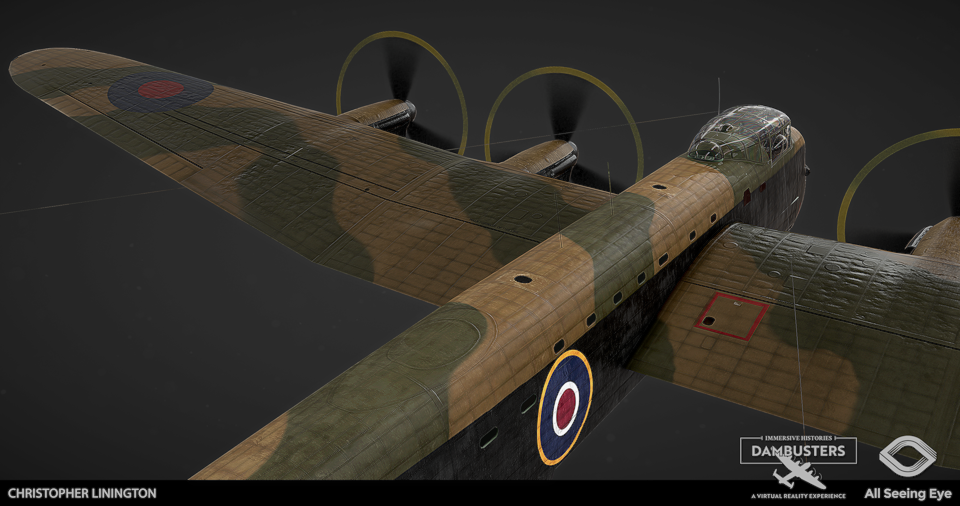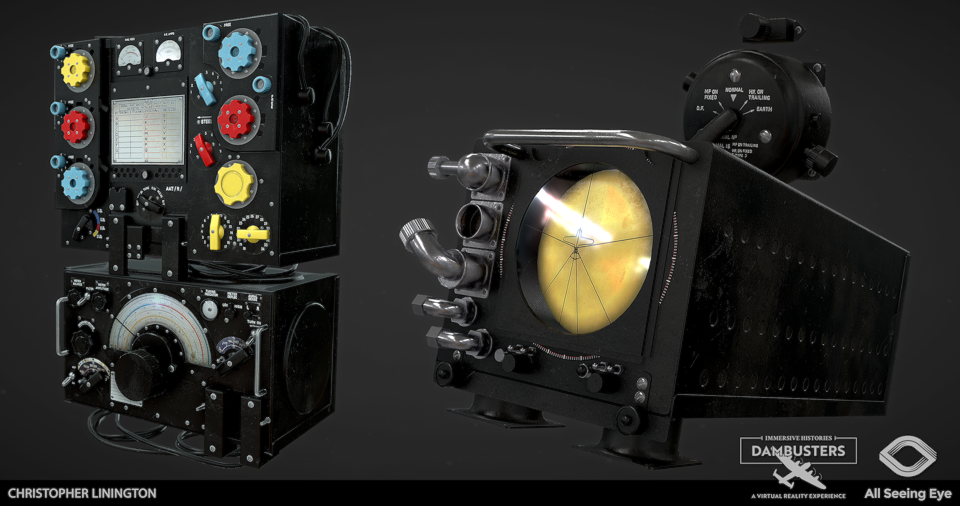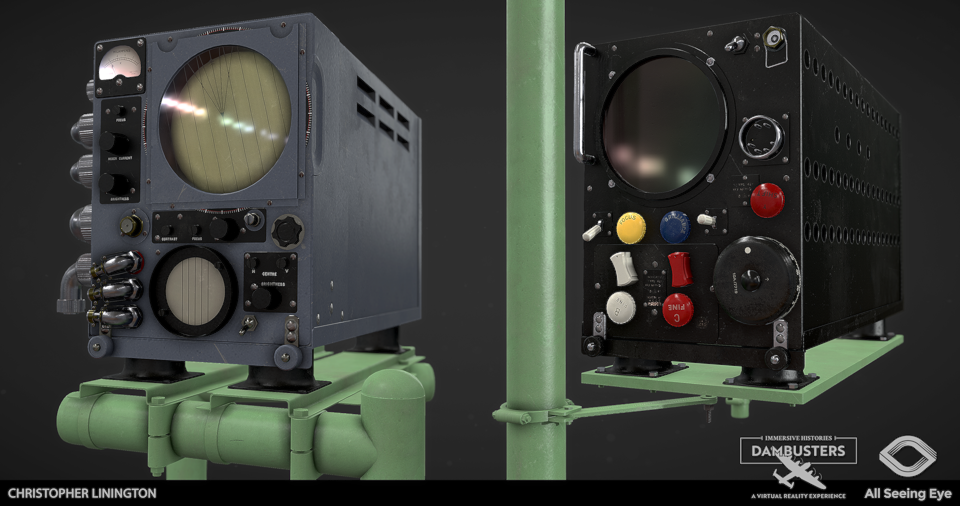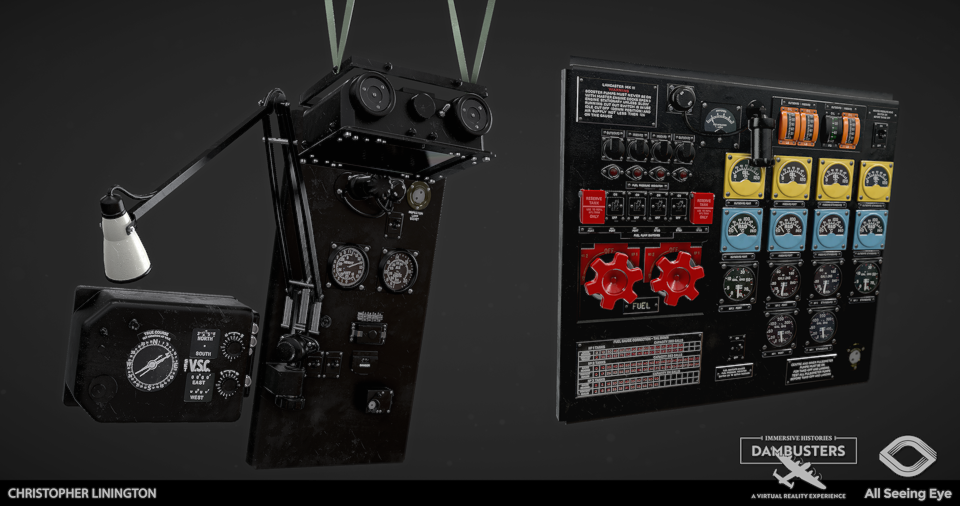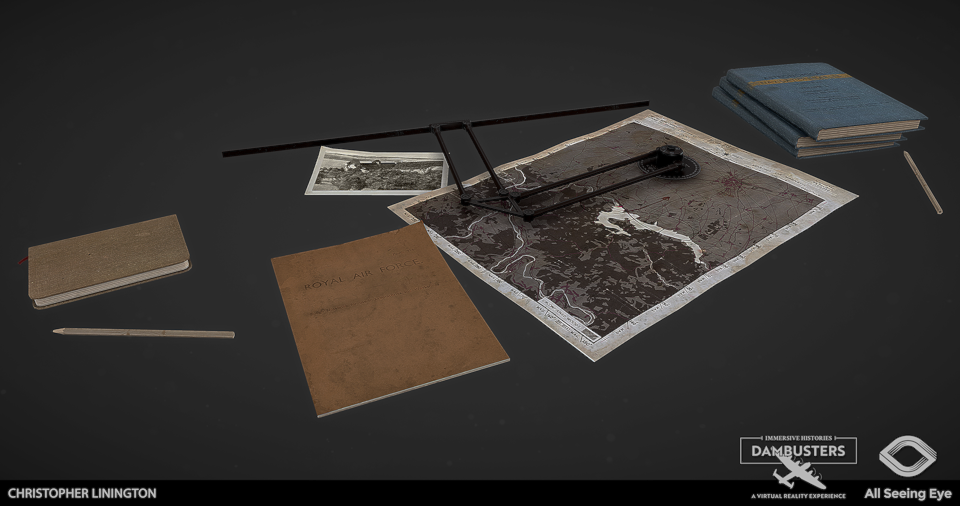 Immersive Histories: Dambusters
Professional work from the Immersive Histories: Dambusters VR experience.
Tasks included: optimising high poly meshes to under 25% of original tri count, creating efficient UV layouts, combining elements of existing base colour maps into small texture atlases and editing them, baking and painting all normal maps, creating all additional PBR maps (metallic, roughness and AO) and modeling, unwrapping and texturing new low poly meshes. Rendered in Marmoset Toolbag.
Original Avro Lancaster BIII Type 464 high poly meshes and high-res textures (excluding the Gee Indicator Unit and desk clutter) created by Peter Forkasiewicz – https://www.artstation.com/peterfor


Software used:
3ds Max, Marmoset Toolbag, Maya, Photoshop, Quixel Suite and Unity